Description
Payload Drop System
MAMMOTH M210
Public Safety Discounts Available!!! Please Call for Pricing
Mammoth Payload Drop System is a universal system designed for larger drones and heavier payload. It can carry and release 5 kg (11 lbs) of payload.
It is compatible with larger drones with PWM output. Mammoth has been developed primarily for DJI M210, with a specially designed mounting bracket.
With Quick installation plate, you can install and uninstall the system by screwing 2 bolts without the need to use any tools.
Mammoth is made of aluminium and stainless steel, thus light, robust and reliable.
The mounting bracket allows the installation of 1, 2 and even 3 Mammoth Payload Drop Systems at the same time. This enables your Aircraft to become a multifunctional tool in any situation needing safe delivery of multiple items to different locations without having to return to a starting point. This means saving time, energy and being more efficient where response time is crucial.
This version of Mammoth is not designed for M210 V2, but we are developing a Mammoth V2 to fit M210 V2.
RESILIENT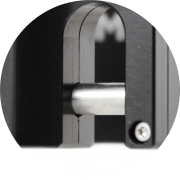 SECURE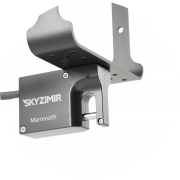 LIGHT
SEARCH & RESCUE

INDUSTRIAL USE

ADVENTURE AND MOUNTAINEERING

AED delivery

Communication devices

Survivor shelter

First Aid Kit, Torch light,Life raft

Lead line spreading and rope lifting

First responders meals and water delivery

Tools

Spare parts

Lift-up assistance

Carry-on option for testing, measuring, indicating

Transport and delivery mainland – oil platforms

Initial line spreading for overhead cable jobs

"Sky Sherpa" services

Extreme sports recovery kit

Lead line spreading across canyon, rivers, lakes or other distances

Rope lifting

Transport and delivery mainland – boat
IN THE BOX
Mammoth Payload Drop System
Mounting bracket to fit DJI M210
Qiuck installation plate
Screws and tools needed for installation